7 charts that show how Canada's housing market is getting back on its feet after a serious drop
This is a really well laid out summary of all of the major indications to watch in the real estate market, complete with visually simple and clear charts. BuzzBuzznews does a nice job of explaining sales so it's clear they are talking about transaction volume, and then they separately address price, which is the thing all homeowners care about. They also show how the market has shifted to lower priced properties (mostly driven by the new mortgage qualification rules) and the resulting trend toward alternatives to detached homes, such as apartments/condo's and townhouses.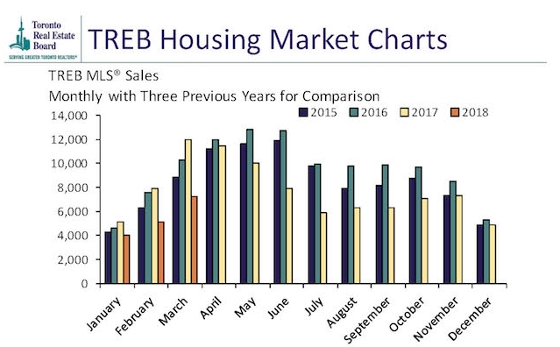 "What's going on here: The Toronto Real Estate Board shows how home sales have varied on a month-to-month basis over the past three years.
The takeaway: Sales are inching up month-over-month in the GTA, though they're still well below previous years. It could be a sign that sales will continue to climb in the coming months." According to BuzzBuzzNews
The net–net: prices are set to rise, and it's a balanced market so its good time to move out of one property (sell) and get into another (buy). We're here to help understand the market as we see it, and particularly the effect of the last week of sunny weather. Call any time. 905-220-7993
#LindaMaguireRE